Learn Integral Chakra Therapy!
CIHS is hosting a unique opportunity to learn Energy Health for the Whole Human Being, a workshop that introduces Integral Chakra Therapy (ICT) as developed by Dr. Richard Jelusich. Dr. "J" is one of CIHS Founder Dr. Motoyama's first students. He has dedicated his life to developing ICT and sharing this powerful healing modality with others. Dr. J has trained over 500 healers in the U.S. and Canada for 20 years. This weekend, March 9-10, you can experience and awaken importan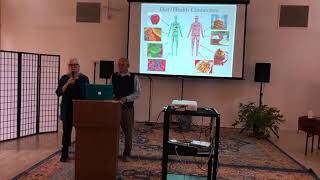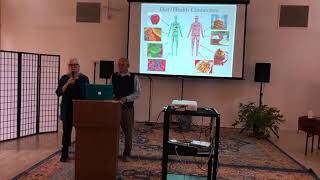 This is a presentation on plant-based healing recorded at a Health and Wellness conference held March 2, 2019 at CIHS. It includes Donna's remarkable recovery from Stage 4 cancer, the benefit of plant-based eating, what diets, to avoid, Blue Zones, G-BOMBS, and more.